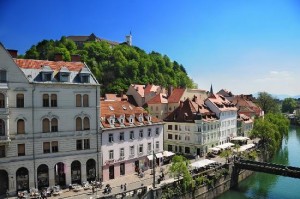 Prohibiting the illegal use of force – promoting of the Kampala Amendments in Eastern Europe: On 15 and 16 May, Slovenia, Liechtenstein and the Global Institute for the Prevention of Aggression will be hosting a workshop on the Kampala Amendments and the universality of the Rome Statute in Ljubljana, Slovenia. The high-level segment will feature ICC-President Judge Song, UN Under-Secretary-General for Legal Affairs Serpa Soares, President of the ICC-States Parties Intelmann and Slovenian Foreign Minister Erjavec, as well as video messages by UN Secretary-General Ban Ki-moon and Ben Ferencz. Four of the 18 Eastern European States Parties have ratified the amendments (most recently Slovakia on 18 April 2014), and several others will do so in the near future.  The workshop aims to encourage even more States in the region to ratify and to provide concrete assistance for this process. Eastern European States which have not joined the Rome Statute yet are also invited.
For more information, see upcoming events as well as the event's programme.
Media representatives are invited to a press conference. Any enquiries about media coverage of the workshop should be sent to Bettina Ambach (Bettina@bettinaambach.de).
Photo © tourism-ljubljana